Description
Color: Black/White
Material: Polyester,Spandex
Size: M/L/XL/2XL
Style: With Sleeve and Sleeveless
Ocassion: Everday/Yoga/Gym/Working/Sport
Features:
High elasticity and powerful layers – Always stay in place and extremely breathable
Effect: Give great support to your chest, waist and stomach. Helps with back support and posture
Design: Compression shirts for men are designed with these men's self-esteem in mind, helps reduce the appearance of Gynecomastia or "man boobs"
Invisible: Provide immediate slimming effect while wearing it underneath all types of clothing
Strong: Abdominal double elastic fabric shrinking belly
High quality nylon keeps shape – unlike many similar cheap material designs on the market, we use high quality material. This is a perfect fit, soft skin, men's weight loss compression sweatshirt, as your body moves to stretch and bounce. Suitable for hiding under any type of clothing, such as fitness shirts, T-shirts, sweaters and formal shirts.
It is specifically designed to reduce the appearance of gynecomastia or "male chest".  It is visually losing the chest, which does flatten the chest. Let your self-esteem return! Flat break in the chest! This is an excellent gynecological breast or "men's chest" compression shirt for men who want a healthy look without surgery or medication.
Inside, a strong nylon and spandex layer is tightly woven together to flatten the chest and abdomen. The ergonomic slimming and tight X-shaped back design shapes the body.Helps with back support and posture.The compression tank top instantly SHAPES YOUR CHEST and REDUCES YOUR WAISTLINE, It helps TIGHTEN your loose skin to get the perfect shape.
Double Compression on Belly — 2-layer design in the front abdomen part provides double high compression on your tummy, flattening stomach and visually losing belly fat
Size Chart
Measure your waist size and weight, then select the intersection based on the size chart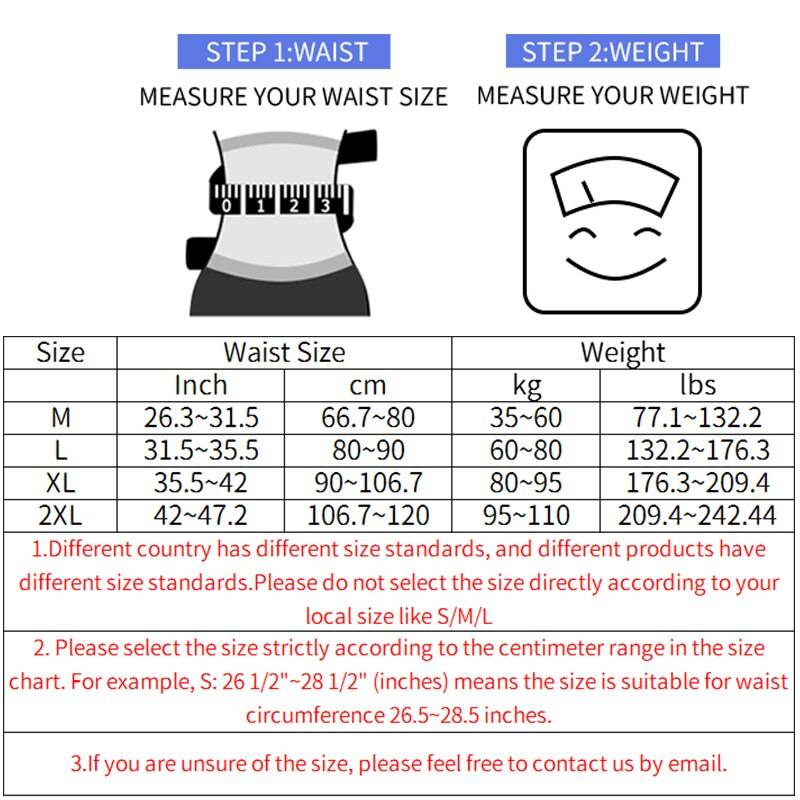 Waist Size
M 26.3~31.5(inch) 66.7~80(cm)
L 31.5~35.5(inch) 80~90(cm)
XL 35.5~42(inch) 90~106.7(cm)
2XL 42~47.2(inch) 106.7~120(cm)
Weight
M 35~60(kg) 77.1~132.2(lbs)
L 60~80(kg) 132.2~176.3(lbs)
XL 80~95(kg) 176.3~209.4(lbs)
2XL 95~110(kg) 209.4~242.44(lbs)
Reducing pressure and pain on shoulder
Sleeve design avoids the pain caused by the small shoulder straps. Sleeveless design increases the width of the shoulder strap reducing the pressure and pain on the shoulder.
Wide abdomen slim belt
The abdomen provides a wide abdomen belt that allows people to adjust their tightness to achieve their optimal waist size and abdominal strength.
Strong breathability and flexibility
Increases the elasticity and breathability of the product, helping you not feel stuffy and provide more powerful contraction during activities
Double elastic fabric
We added two layers of fabric to the bottom and the X-cross design to enhance flexibility, making the product not easy to rolling up and better correcting your posture.
Sleeve Style
Sleeveless