Viking Nordic Mythology Giant Wolf Ring
Wolves are The Symbol of Odin's Companions. There were few surviving materials about Geri and Freki, the Vikings often held the symbol of wolves in high esteem because they believed it was the symbol of Odin and his presence.
The wolf has both positive and negative connotations in Norse culture. The wolf can represent the destructive forces of time and nature or bravery, teamwork, and shamanistic power.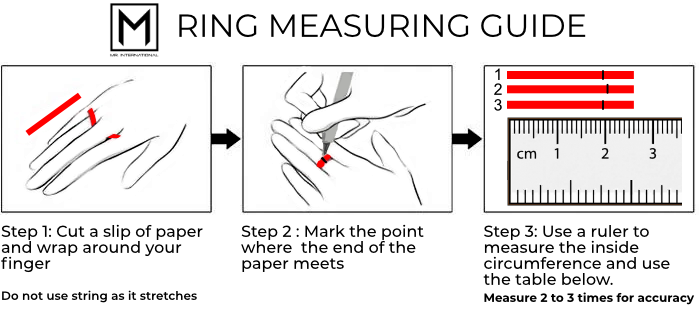 | | | | | | | |
| --- | --- | --- | --- | --- | --- | --- |
| Size | 7 | 8 | 9 | 10 | 11 | 12 |
| Circumference | 5.4 cm/ 2.12″ | 5.7 cm/ 2.2″ | 6 cm/ 2.36″ | 6.2 cm/ 2.44″ | 6.5 cm/ 2.56″ | 6.7 cm/ 2.64″ |
| Diameter | 1.72 cm / 0.68" | 1.82 cm / 0.72" | 1.91 cm / 0.75" | 1.97 cm / 0.78" | 2.07 cm / 0.81" | 2.13 cm / 0.84" |